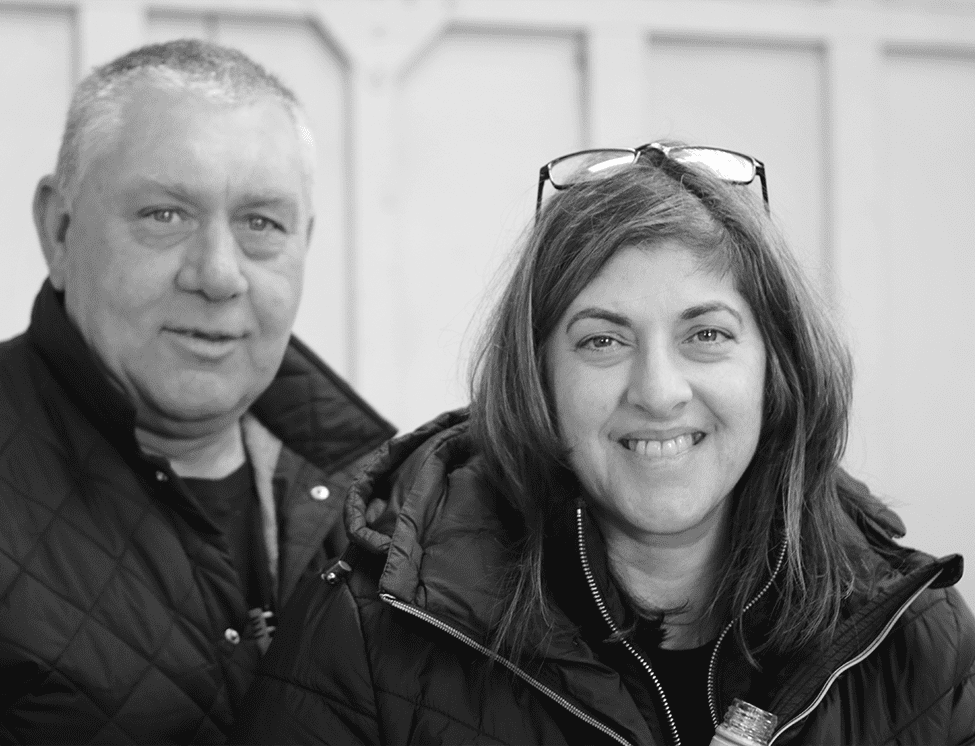 Located in Neerim South – a picturesque town set in the hills at the base of Mt Baw Baw and one of West Gippsland's popular destinations for food lovers. In 2007 we purchased this 30-acre property, which today we called St Fiacres Farm.
We both had many ideas and our hearts were pumping with excitement. We could not wait to get our hands dirty and watch this place grow as a symbol of us.
My husband being a Mildura boy, grew up working on the land – he had experience with vineyards and growing vegetables. He was the first one to say that we needed to plant vines, and so we did. We have today an established hand planted vineyard of approx. 2 acres consisting of cool climate grapes – Sangiovese, Shiraz, Tempranillo, Grenache, and Muscat.
From the vineyard grew our next passion of growing vegetables – firstly so that we could be self-sufficient and then secondly to add value. This is my domain. With a background in food science technology, of 20 years' experience in the food processing industry, I wanted to see what products we could develop with the various vegetables we grew.
Bringing an experimental approach to the way products are developed, using minimal additives, preservatives, or functional ingredients.
Today we pride ourselves on achieving long shelf-life products without preservatives. We value simple, real foods and makers of traditional family recipes. One year we grew so many chillies that we could not give them away, so we started making chilli sauce. My first attempt was in our home domestic kitchen. The aroma of chilli was so strong that the house smelt of chilli for days. The end results were the foundations.
In 2009, we registered our business name – St Fiacres Farm – patron Saint of Gardening.
In 2010, I obtained my certificates in food safety and workplace hygiene procedures from the Education Center Gippsland.
In 2012, I applied for temporary registration so that we could attend the first Jindivick Community Market. Our products ranged from chilli sauces, chilli jam and various chutneys were being sold that day. This was the peg in the ground. The start of all starts, with no turning back.
Today we attend a range of local Farmers Markets and festivals. We hope to grow more and more with our main aim to produce local products using natural and fresh ingredients all grown from our farm. Our sauces and chutneys all contain freshly grown ingredients from our farm. We are very proud of this and are not shy to mention that.
ST FIACRES is what we are all about. Growing and making authentic, beautiful handmade, wholesome products.
Legend states that:
St Faro allowed him as much land as might entrench in one day with a furrow: Fiacres turned up the earth with the point of the staff, toppling trees and uprooting thorns and weeds. His unwanted fame as one skilled with herbs, healer, and holy man, caused disciples to flock to him.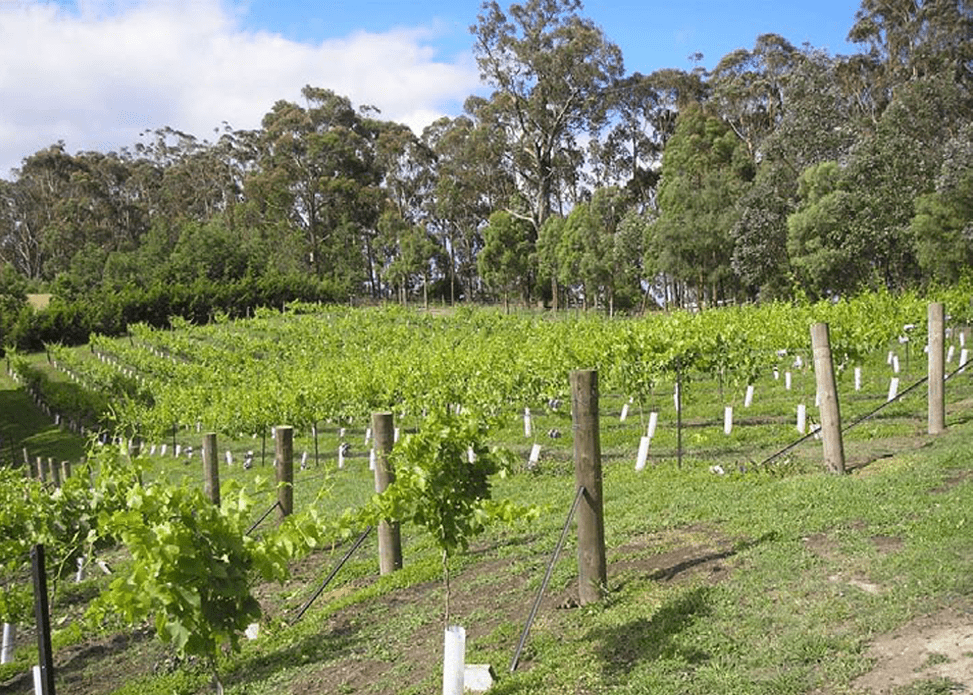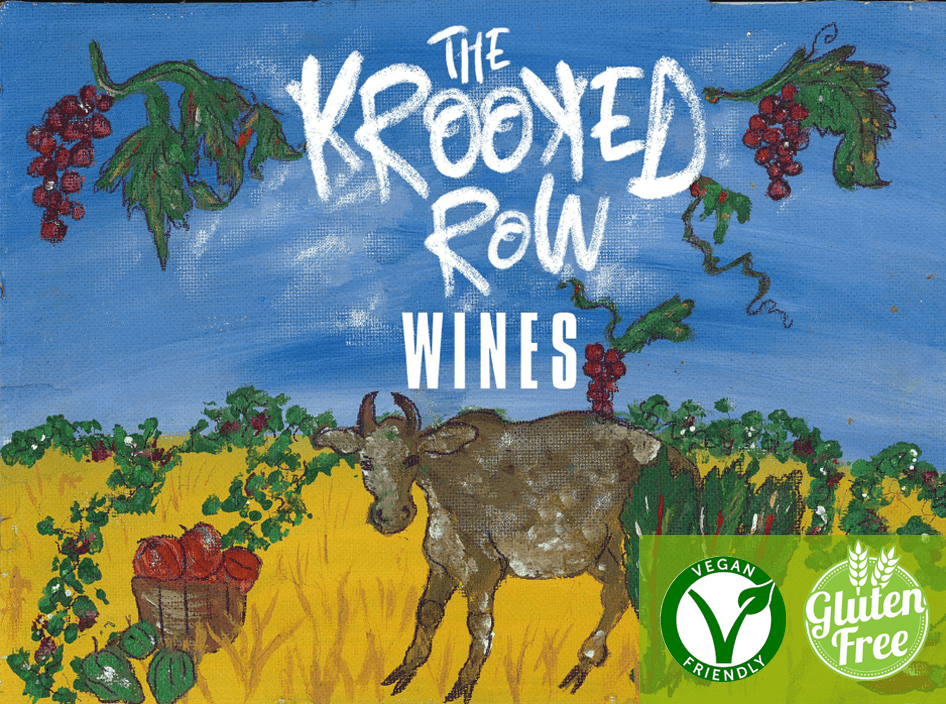 The name "The Krooked Row Wines" was a creation.

Our vineyard of 2 acres, consists of the following varieties – Sangiovese, Shiraz, Grenache, and Tempranillo. These varieties were chosen based on passion, love for the grape variety, the climate capability, and the thrill of experimenting with a new variety in the Gippsland area.

Hand planted in 2007-2008 using star pickets, string line for guidance and manpower to dig the numerous holes. The time of planting was a very dry year, so much so that we needed to hand water the vineyard with a bucket and ladle approx. 1 litre per plant. From that day on, we have relied on rainfall only.
The vineyard is hand pruned yearly by Farmer Dave, and harvest time is handpicked by us and a group of loyal friends.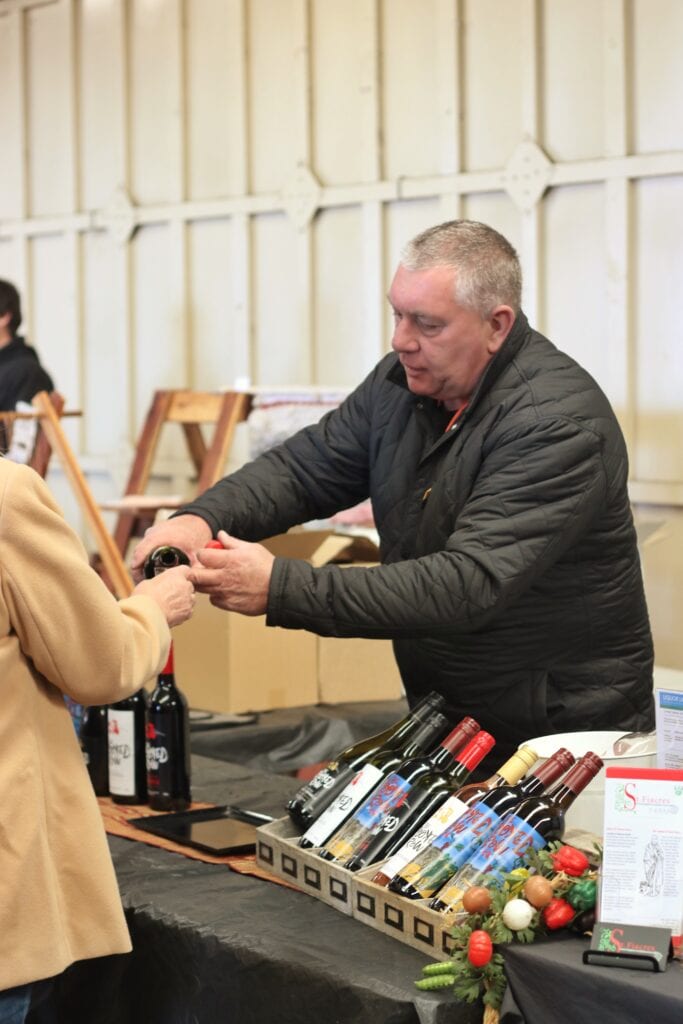 Sangiovese
Italian variety, the alternative grape, new and unknown. This was a new upcoming grape to Australia and we both enjoyed the drinking characters and freshness of the grape. The grape itself is beautiful looking – vibrant, heavy, and compact.
Shiraz
Is our secondary choice, is relatively adaptable and can be grown in moderate to cool regions. We use the grape to help us create medium to full-bodied wines as it partners well with both Sangiovese and Grenache. Some of our popular vintages were our 2016, 2017 and 2018 Shiraz Grenache and our 2014 Shiraz Sangiovese.
Grenache
An Australian classic reborn, an old variety that has been forgotten. Small planting of 100 vines, Grenache plays an important role in our vineyard, often used as a blending grape. We hope one day to produce a standalone wine such as Grenache Rose.
Tempranillo
Spanish descent, small planting of 100 vines. We are proud to say our version of Pinot Noir on Steroids in West Gippsland. Ripens early in the season and is a fantastic paring grape to Sangiovese. Our 2017 Sangiovese Tempranillo is selling well and our 2018 is bottled off and cellared.
Our wines are Vegan and Gluten Friendly, with Low Sulphites. They are made using only the fruit grown on our farm. Our vintages vary year by year depending on the seasons.
This wine goes with good times, good food and good conversation. We hope you enjoy. Grown by Famer Dave, made by the help of Dr. Folk and the rest by the wife – Maria.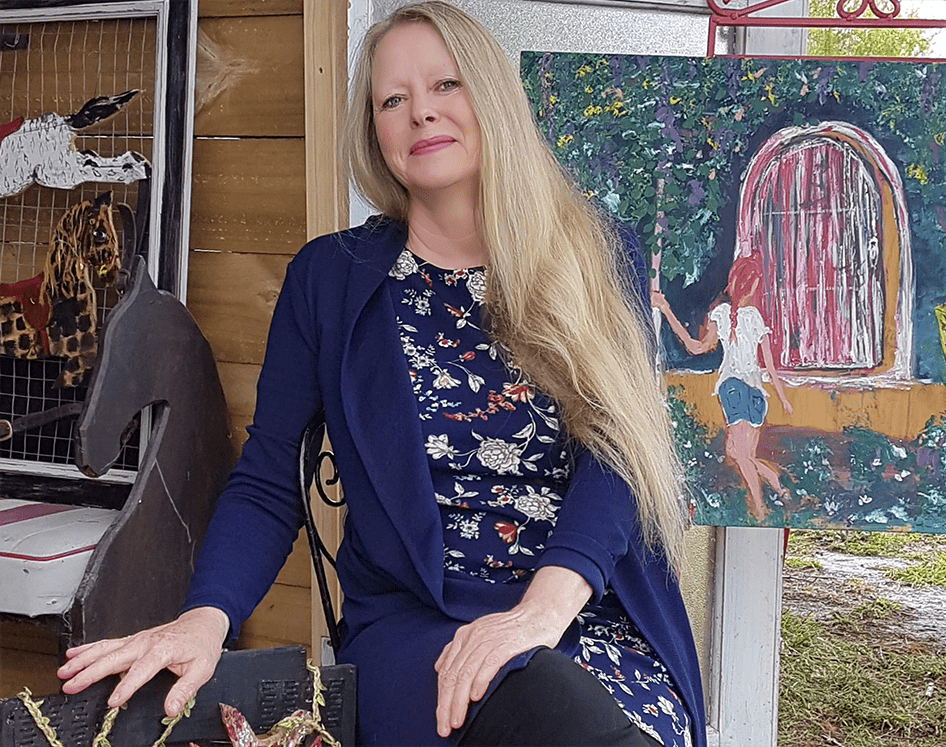 How the name
The Krooked Row originated
10 years ago, a dear friend of ours, Marguerite Sharlott, drew a painting of our young hand planted vineyard and called it The Krooked Row Estate. We stood back that afternoon to admire what was achieved on this windy day and noted that 5 rows were not straight. We had a giggle about our slack casual ways of farming. And so, the journey begins for the Krooked Row Wines.

This label celebrates the humble beginnings and the journeys ahead. We are up our 7th vintage. We would like to take this opportunity to thank you Marguerite for encouraging us to get to this point. People have enjoyed the naming of our vineyard, our little story and most importantly our wines. We feel it's time we thank you, Marguerite for your quirkiness, style and inspiration.
Liquor License Number: 36143644
It is illegal in Australia to sell alcohol to anyone underage of 18. By placing an order with us you are at least 18 years of age. Remember,
it is an offence to obtain liquor on behalf of a person under the age of 18 years, this includes purchasing alcohol as a gift. We or our couriers,
request some form of ID with proof of age, prior to accepting your order or a time of delivery.